Scientists Learned to Predict Public Corruption with Neural Networks
Scientists from Higher School of Economics (HSE) and University of Valladolid have developed a neural network prediction model of corruption based on economic and political factors. The results of the research were published in Social Indicators Research.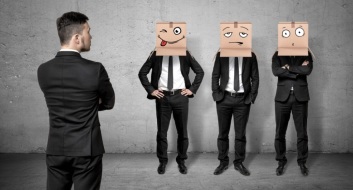 What Civil Servants Want
Russian civil servants explain their work priorities.
For Young People, Winter Olympics 2014 Became a Family Event
Young Russians took the Sochi Olympics as a family holiday rather than a state one. Their parents' nostalgic memories about the 1980 Olympic Games played their role, which were a personal and at the same time a national event for many Russians. Sochi 2014's promotion as a national holiday worked worse, though. For young people, the excitement in official media was drowned by criticism of the Olympics on the internet, Anna Sanina, Associate Professor at the HSE St. Petersburg Department of State and Municipal Administration, and research assistants Anastasia Kozlova and Olesya Trigolos, found out
Russian Statistics Unhelpful in Predicting Future
Russian statistics are scarce, inaccurate, ormissing – and therefore misleading, rather than helpful. Their limited temporal depth makes any reliable long-term projections of the country's socio-economic development impossible, according to the report 'Russian Statistics: What Do They Preserve for History?' by Vladimir Bessonov, Head of the HSE's Laboratory for Research in Inflation and Growth
Tim Jaekel: "When and Why Public Administration Innovates"