Can Nicotine Help to Treat Schizophrenia?
Several studies have indicated that schizophrenic patients are likely to show high levels of nicotine dependence. Scientists from Higher School of Economics (HSE), Institut Pasteur, the CNRS, Inserm and the ENS employed a mouse model to elucidate how nicotine influences cells in the prefrontal cortex. They visualized how nicotine has a direct impact on the restoration of normal activity in nerve cells (neurons) involved in psychiatric disorders such as schizophrenia. These findings were published in a paper that appeared in the journal Nature Medicine.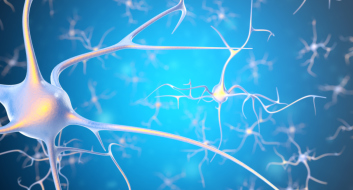 Alcoholism May Be Caused by Dynamical Dopamine Imbalance
Researchers from the Higher School of Economics, Ecole Normale Supérieure, Paris, Indiana University and the Russian Academy of Sciences Nizhny Novgorod Institute of Applied Physics have identified potential alcoholism mechanisms, associated with altered dopaminergic neuron response to complex dynamics of prefrontal cortex neurones affecting dopamine release.
Marie Arsalidou "How the Brain Processes Numbers and Calculations"