Which Crimes Do Russian Police Investigate?
Russian police tend to regard some incidents and crimes as more worthy of investigation than others and act accordingly.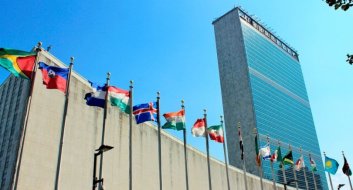 Why Russia is Passive in the WTO Court
In order to succeed in the WTO Court, Russia must build up experience and provide business with access to dispute resolution procedures.
Legal Nihilism Prevents Rule of Law
In Russia, demand for law comes primarily from the state rather than from society. The adoption of simple and clear directly effective laws, the expansion of juries and the active use of information technologies could enhance interest on the part of the citizenry in issues of law and law enforcement, noted participants in the plenary session 'Demand for Law: Factors and Driving Forces', which was held at the XVI April International Academic Conference on Economic and Social Development at HSE.
Property Makes a Person Free
Harvard professor Richard Pipes, one of the most renowned Western experts in Russian history, explained why freedom in Russia is impossible without a developed private property system, in his speech at the 15th April International Academic Conference on Economic and Social Development