Little is known to science about the origins of dementia, except in cases stemming from such external causes as traumatic brain injuries and infections. At present, the dominant theory points to a link with Alzheimer's — itself a disease whose causes have not been explained and that lacks reliable diagnostic criteria. Professor Vasily Vlasov of the Health Care Administration and Economics Department of the Social Sciences Faculty at HSE University explains what science currently knows about dementia.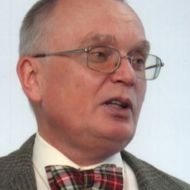 Vasily Vlasov,
Professor, Department of Health Care Administration and Economics, Faculty of Social Sciences, HSE University



Dementia is difficult to diagnose. The first symptom is some degree of memory loss. But it is easy to compensate for this problem. You can write things down or ask someone to remind you of something. You can also find ways to compensate for the inability to orient yourself in space or plan your time properly. There was even a case when the head of an organization was diagnosed with dementia only after he had relieved himself on the floor of his office. Prior to that, other explanations had been found for his inappropriate jokes, forgetfulness, and bad decisions.
Most people, and especially those with developed social skills, have many helpers: family members, friends, and colleagues. If he or she does something wrong, one of those people will help find the correct response. This only complicates the process of identifying dementia. At the same time, it serves as a mechanism for maintaining that person in society because dementia leads to decreases in both socialization and earned income.
Doctors have different ways to test for dementia. For example, they might ask a patient to draw a clock face or a house — something simple that anyone could handle. If the patient fails, it reveals a significant intellectual defect.
Another test checks for memory impairment by measuring how many words a person can remember (although everyone forgets some). The doctor reads 10 words to the patient, the two speak for a time, and then the patient is asked to repeat the 10 words. If the patient can recall at least four of the words, it indicates that his or her short-term memory is normal.
It is much more difficult to measure long-term memory. Studies show that people think they remember the past, but in reality, their memories are constantly shrinking, unpredictably preserving some facts while erasing others. People can remember and describe individual elements of a scene or event but are generally unable to describe a complete picture.  For example, a person might remember going somewhere during the third grade, but that is only an isolated incident preserved from the past. It is also difficult to check the accuracy of such memories.
Note that ageing does not cause an entirely new process to begin, but simply slows down and distorts existing processes. Dementia affects short-term memory, decision-making, and the implementation of tasks — and nobody knows how to preserve mental acuity. Methods exist for training and improving memory, but they have proven only minimally effective.
Science is the study of phenomena that can be reproduced and verified. It was not until the late 20th century that the majority of the world's people began to receive prophylactic vaccinations and enjoyed improved living conditions, making it possible for them to live into old age. Previously, when people died at 50, the only cases of dementia resulted from injury, infection, or a still-mysterious form of early dementia. With lifespans now longer in many countries, more people are reaching an age when dementia appears. Identifying the causes of mental weakness and its treatment, however, are still in the initial research stage. These studies are difficult because dementia develops slowly and tests for its prevention and treatment require researchers to observe participants for many years.
This is partly why drug therapy has turned out to be so disappointing. The drugs currently available are expensive and worthless, while new drugs consistently fail to pass the grade. Battling dementia by increasing mental activity is also problematic because people unaccustomed to intellectual work find it difficult to start and the others are already reading books anyway.
The best form of prevention is one that can be applied universally — namely, leading a healthy lifestyle. Keep your home clean, well ventilated, and stocked with quality food. People should engage in both physical and mental activities. In this way, a person can continue over the years to do their favourite job — albeit in some altered form perhaps — prove useful to society, and avoid becoming a burden to their loved ones. This is what Western culture typically refers to as progress.
IQ
October 25, 2019
---