Revival of Old Capital
How the Moscow Metro shapes the local mentality and keeps the city's history alive.
What to Expect from Science in 2017: Urban Studies
Urban governance will be based on big data rather than on any purely administrative rationale, and just building homes will not be enough to ensure people feel comfortable. This change is already underway in capitals and other large cities, and other cities and towns will follow.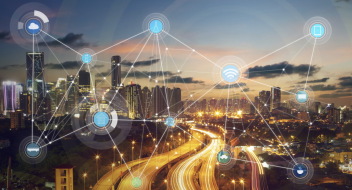 Challenges of Building Smart Cities in Russia
Comfortable, high-tech and eco-friendly mega-cities are no longer a utopia, but not yet a reality in Russia. That said, HSE researchers have identified Russian cities which may be better prepared than others for smart urban development.
Five Scientific Facts about Cities
Here at IQ.hse.ru, we've summarised five facts about cities revealed by HSE researchers.