Smartphones Сome in Handy for the Rare Cosmic Particles Search
Researchers from the Laboratory of Methods for Big Data Analysis (LAMBDA) at the Higher School of Economics have improved their way of analyzing ultra-high energy cosmic rays (UHECR) with the use of mobile phones.
Survival Strategies for Women in a Youth-centric World
The idea of ageing well assumes that a mature individual remains active, healthy, and attractive. Society places this demand on women in particular. HSE researchers have published an article in Ageing & Society that looks at the strategies women over 50 choose.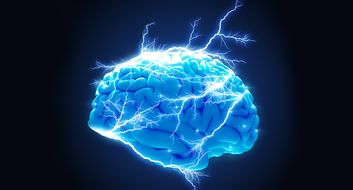 How Neurotechnologies Impact Risk Appetite
Researchers from the Higher School of Economics have shown that by stimulating the frontal cortex, a person's financial risk appetite can be increased temporarily. Their article on the cognitive mechanisms of risky decision-making was published in eNeuro, an international peer-reviewed scientific journal published by the Society for Neuroscience.
Scientists Learned to Predict Public Corruption with Neural Networks
Scientists from Higher School of Economics (HSE) and University of Valladolid have developed a neural network prediction model of corruption based on economic and political factors. The results of the research were published in Social Indicators Research.
Marie Arsalidou "How the Brain Processes Numbers and Calculations"