Author:
Russians have less and less chances to buy healthy dairy foods. Although the food embargo stopped the decrease in national food manufacturing, it also played out in a growing volume of counterfeit goods. These are the findings made by Svetlana Barsukova in her study 'Structural and institutional foundations of modern Russian markets'.
Saving on raw materials
The ban on the import of foods, in response to anti-Russian sanctions, promoted unfair competition in the dairy industry and increased the share of fakes made with the use of vegetable fats.
Following the growing price for raw materials and the shift of demand to cheaper foods, manufacturers have decrease their prime costs by saving on ingredients. Imports of palm oil increased by quarter between January and October 2015. And about the same share (about 25%) of the food produced contains various substitutes.
'Butters and cheeses are most often faked', Svetlana Barsukova emphasized, 'According to Rosselkhoznadzor (Federal Service for Veterinary and Phytosanitary Surveillance), the share of counterfeit goods in the cheese segment is 78%. At the same time, Soyuzmoloko, the National Union of Dairy Manufacturers, refuted this evaluation and declared that only 25% of cheeses on the Russian market are counterfeit. But this hardly can be seen as an optimistic evaluation as well'.
Not only sanctions
Before the 2014 embargo, over one third of milk and dairy products in Russia were imported. As of year-end 2015, the imports had decreased substantially. For example, the import of butter and other milk fats decreased by almost 40%, and the volume of imported cheeses and cheese products decreased even more.
Table 1. Production, import, and export of milk and dairy products in Russia, 1995–2015, thousand tons
| | | | | | | |
| --- | --- | --- | --- | --- | --- | --- |
| Indicator | 1995 | 2000 | 2005 | 2010 | 2014 | 2015 |
| Production | 39241 | 32259 | 30826 | 31847 | 30791 | 30797 |
| Import | 6317 | 4718 | 7115 | 8159 | 9155 | 7917 |
| Export | 396 | 507 | 493 | 460 | 629 | 606 |
Source: Rosstat of Russia
From January to April 2015 the food import from the European Union declined by 45.5 % as compared to the similar period in 2014. At the same time, the volumes of exports from those countries that are not related to the sanctions also decreased: by 37.7% from the Eurasian Economic Union countries, by 53.4% from South Korea, by 30.6% from China, and by 14.4% from Vietnam.
According to the researcher, these factors 'are a sign that the real reasons for import decrease at the beginning of 2015 were related not only to the sanctions, but rather also to economic problems, including the devaluation of the rouble and decreasing purchasing power in the Russian economy'.
In this context, the Russian dairy manufacturing, which was annually losing 1% since 2009, increased slightly. In 2015, the production of butter increased by 3.2%, cheese and cheese products by 17.6%, and whole-milk products (milk, cream, cottage cheese etc) by 1.6%.
The opposite situation (more imported, less locally produced) has emerged in the dry milk segment, which compensates for the deficiency of locally produced raw milk. From January to October 2015, the Russian production went down by 4%, and imports increased by 45%. It was mostly (97%) provided by suppliers from Belarus.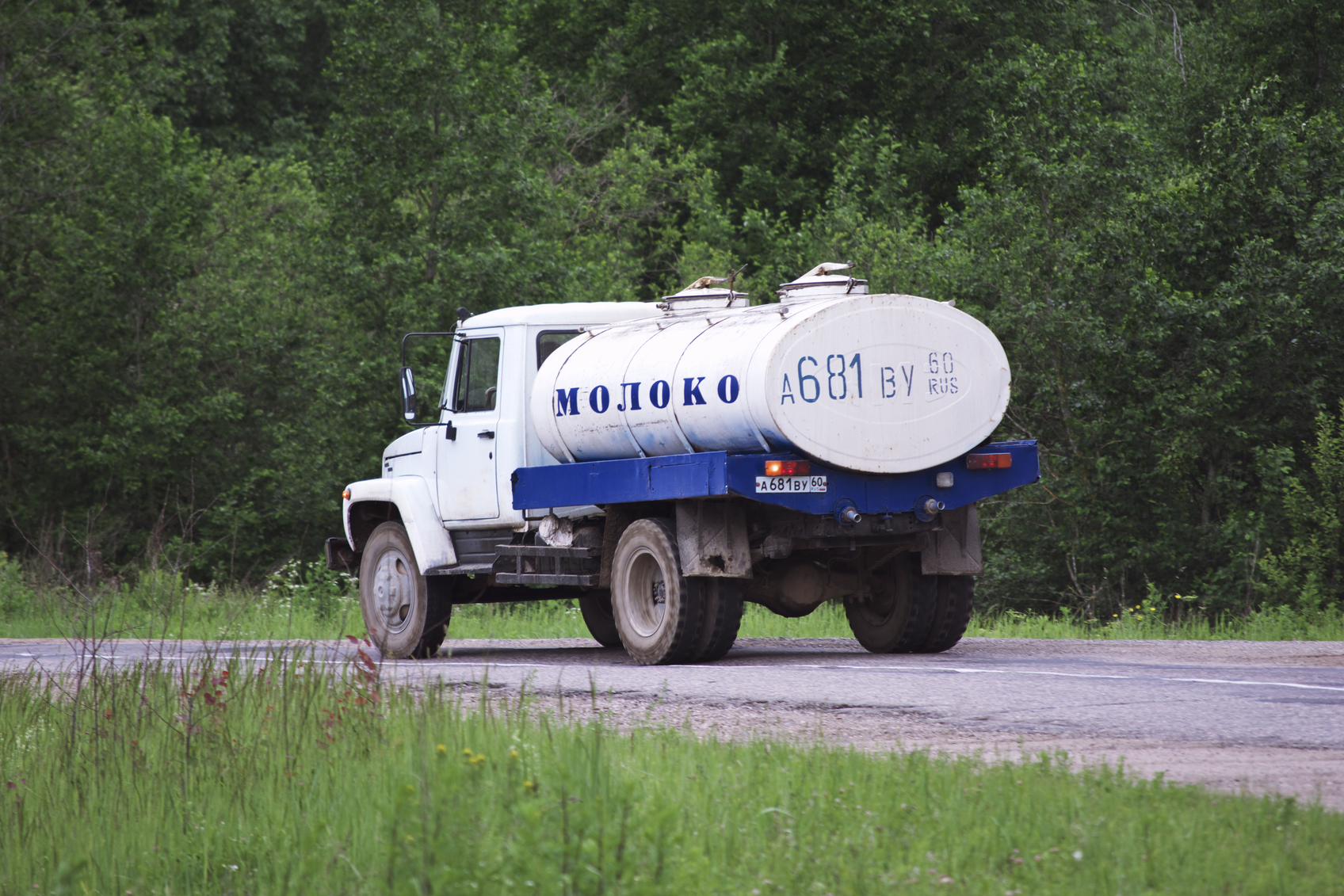 Not enough milk
The increase of production in 2015 was slight and didn't significantly change the landscape. Over the last 20 years, milk production in Russia fell from 39.2 million tons (1995) to 30.8 million tons (2015). At the same time, statistics show increased milk productiveness: milk yields are growing both in agricultural companies and in farms.
So why isn't there enough milk? Because the production depends not only on the milk yield, but also on livestock. And there are problems with this in Russia. The number of cows is 40% of what it was in 1990, and over the last five years, the amount of livestock has been decreasing by 1% annually.
Farmers on the sidelines
The number of livestock has grown a little bit on farms. But this doesn't really change anything. The main suppliers of milk in Russia are still agricultural companies and individuals. The share of farmers is small: 13% of the livestock and 7% of the total production volume.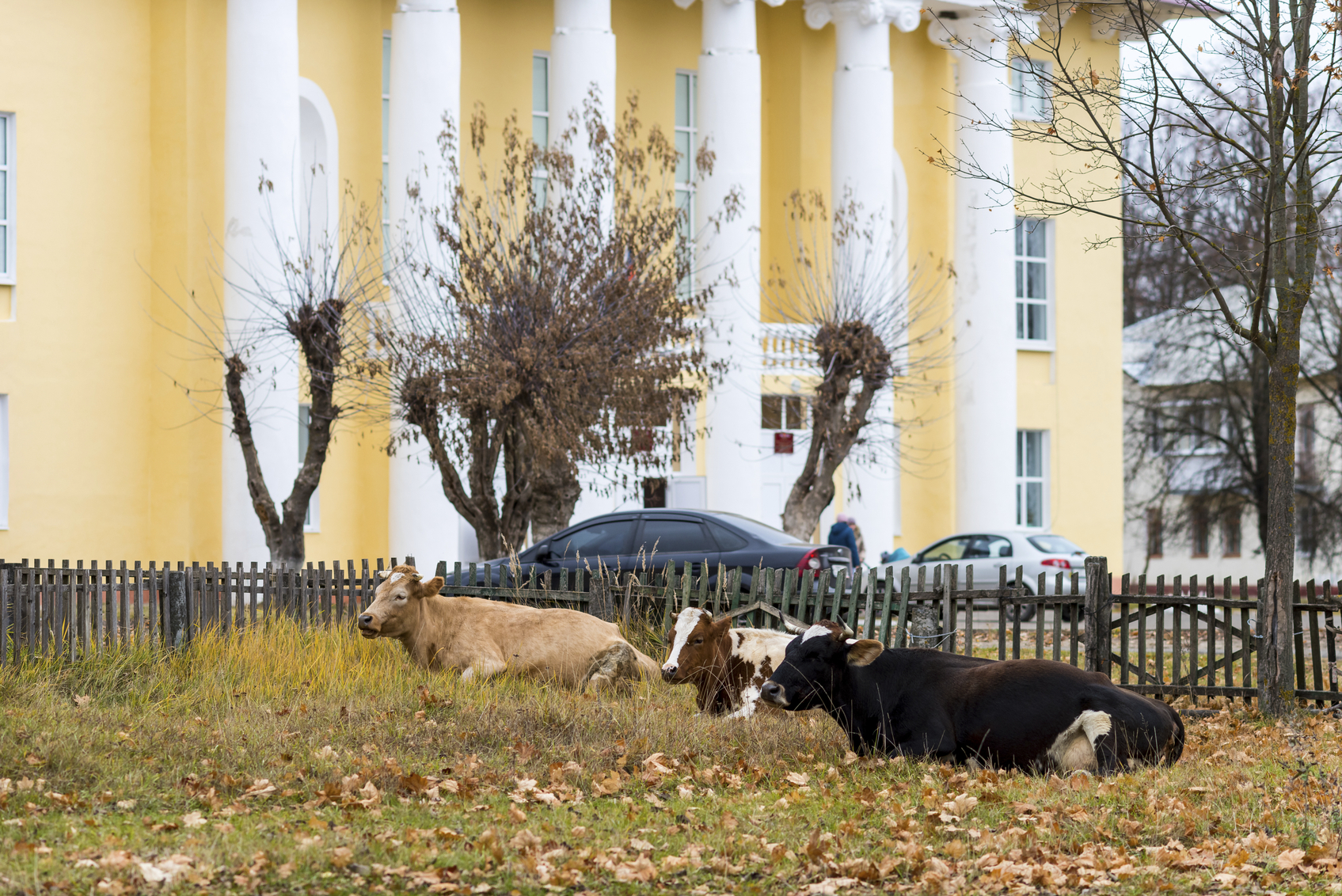 In the U.S. and the EU countries farmers are the basis of agriculture. It is not expected that Russia will follow the global trend. The agricultural reform aimed at replacing the kolkhozs with family farms has moved in a different direction. The production has concentrated in agricultural companies that get state benefits and subsidies, which are more likely to be assigned to larger companies, the researcher explained. And one in every five big and medium-sized companies, according to the 2006 census, is part of an agricultural holding, which are almost not involved in dairy cattle husbandry.
Milk in figures
How much Russia produces
In 2014, 211 kg of milk per capita was produced. This is comparable with Armenia and Great Britain, but is 3.5 times less than in Belarus and about 1.5 times less than in Germany and France.
Only a little more than half of Russian milk is a traded good, which means that it is processed and sent to store shelves. While the total volume of production was 30.8 million tons (2014) the volume of sales was only 19.7 million tons.
How Russia consumes
From 1990 to 2014, the consumption of milk in Russian decreased by 37%. The average individual consumes 240-250 kg of milk and dairy products annually (the Ministry of Health recommends 320-340 kg). Other countries, such as Finland (460 kg) and the Netherlands (349 kg) consume much more, while the others consume less, such as Japan (89 kg), Czech Republic (178 kg), Hungary (189 kg) and such post-Soviet countries as Tajikistan (130 kg), Uzbekistan (160 kg), Moldova (166 kg) and Turkmenistan (178 kg).
The shortage of dairy products is mostly characteristic for the diets of low-income individuals. This shortage is compensated for by increased consumption of potatoes and bread. The gap is fostered by growing prices for dairy products (up by 13.7% in 2015).
The Russian regions that consume most milk (over 320 kg per capita) are Altai Krai, Karachay-Cherkess Republic, and Tatarstan. Regions that consume less than 200 kg per capita are Tyva, Russian Far East, Northwestern region (Arkhangelsk Oblast), the Urals (Yamal-Nenets and Khanty-Mansi autonomous regions, Tyumen and Chelyabinks oblasts), central Russia (Tambov and Tula oblasts), and Crimea.
Who supplies
Milk is mostly produced by six Russian regions: Krasnodar Krai, Altai Krai, Rostov Oblast, Saratov Oblast, Tatarstan Republic, and Bashkortostan Republic. Each of them supplies over a million tons of milk annually.
There is almost no milk production (less than 100 thousand tons a year) in the North and North-West of Russia (Karelia, Murmansk Oblask, Komi, Yamal-Nenets and Khanty-Mansi autonomous regions), South Siberia (Tyva, Altai), and Far East (Chukotka, Kamchatka, Magadan and Sakhalin Oblasts, and Khabarovsk Krai).
November 28, 2016
---